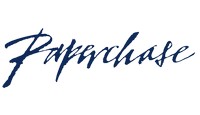 15% off your next purchase when you sign up for
...More
15% off your next purchase when you sign up for a Treat Me card in-store
1. 15% off is available to Treat Me card holders only. Customers can sign up for a Treat Me card at any standalone Paperchase store.
2. 15% off your next purchase will be automatically applied to your card after your first purchase and can be used in-store and through your account online.
3. Offer valid for 28 days after your Treat Me card has been registered in-store. Items placed in shopping bag overnight may not be eligible for promotion after this period at time of checkout.
4. This promotion cannot be used in conjunction with any other offer.
5. This treat cannot be used to purchase gift cards, e-gift vouchers or stamps.
6. Paperchase reserves the right to withdraw this offer at its discretion. Less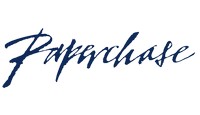 15% off your next purchase when you sign up for a Treat Me card in-store
Deal Activated, no coupon code required!
15% off your next purchase when you sign up for a Treat Me card in-store
1. 15% off is available to Treat Me card holders only. Customers can sign up for a Treat Me card at any standalone Paperchase store.
2. 15% off your next purchase will be automatically applied to your card after your first purchase and can be used in-store and through your account online.
3. Offer valid for 28 days after your Treat Me card has been registered in-store. Items placed in shopping bag overnight may not be eligible for promotion after this period at time of checkout.
4. This promotion cannot be used in conjunction with any other offer.
5. This treat cannot be used to purchase gift cards, e-gift vouchers or stamps.
6. Paperchase reserves the right to withdraw this offer at its discretion.
Expires: 9 months left
Submitted: 2 years ago